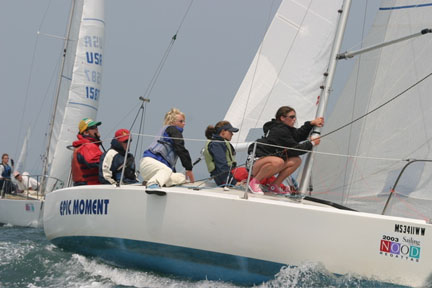 The 2010 J/24 District One Championship hosted by Fleet 95 in Scituate, MA is scheduled for May 22 & 23.
Our fleet and many sponsors look forward to hosting a competitive and entertaining regatta with great race management and hopefully exceptional weather.
Launching and hauling will be provided by Scituate Boat Works which used to be known as Young's Boat Yard. They use a new travel lift and have mats to protect your hulls. This will also be the site of Friday afternoon and evening registration as well as our Keg Kickoff with beer provided by Mayflower Brewery and oysters provided by Cape Code, Inc.
We are easily accessable from as far as Beverly simply by sailing south past Boston which usually takes four hours. Launching via our new travel lift at the Scituate Marine Park will also be available for those coming from further distances.
The Scituate Harbor Yacht Club will host the championship with awards immediately following the races on Sunday.